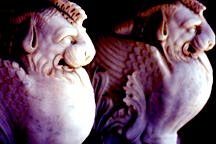 Welcome to CTL1000 Fall 2008
Participants please bookmark this information site for "Foundations of Curriculum"
In WebKF you will find a View for Weekly Updates and Announcements - Weekly Notes will be posted at the beginning of each week (on Sundays). Updates and Announcements will be posted as the need arises. We will also be using the BlackBoard Learning Management System for this course.
Dr. Selia Karsten skarsten@oise.utoronto.ca Last update October 6, 2008