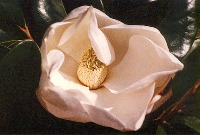 Holistic Educators Saturday Meetings at OISE in Toronto 2017-2018
The Holistic Educator's Group meets Saturday mornings from 10am - 12 noon approximately every two months from September through April. The meetings are open to all who may be interested in holistic teaching and learning and are not exclusively for those who are associated with studies at OISE/UT. We have a number of captivating workshop leaders each year who join us to lead the sessions which tend to be interactive and participatory. Meetings also provide an opportunity to network with those who have common interests. There is no need to register in advance and there is no charge to attend the workshops. Please invite others who may be interested in our meetings.
Our meetings are at OISE/UT, 252 Bloor Street West between St. George Street and Bedford Road on the north side of the street. The room number for the meeting is posted at the security desk in the lobby. The main floor coffee concession is sometimes open on Saturdays or there's a Tim Horton's just east of the building on Bloor. Parking on Saturday under the OISE building is fairly reasonable. There is a Green P parking lot on Bedford just north of Bloor. Of course TTC is always a good option (St. George Station on the Bloor/Danforth line).
---
Workshops: 2008-09 2009-10 20010-11 2011-12 2012 -13 2013 -14 2014 -15 2015 -16 2016 - 17
---
November 2017