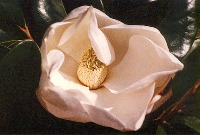 Holistic Educators at OISE/UT
Holistic Educators at OISE for me began in the summer of 1995 when I took my first class from Jack Miller, The Holistic Curriculum. During my doctoral studies at OISE, I continued to take courses from Jack, Spirituality in Education and The Contemplative Practitioner. At the same time as my big "AHA" discovering that I was in fact a holistic educator, I also took a course in Internet Resources as graphical user interface came to the world of technology and I made my first webpages. My final project for Jack that summer was Selia's Spa, This Holistic oasis on the Web points to numerous sites for educators. Next came Selia's Meditation Garden and another site, The Fountain with links to many contemplative practices and spiritual leaders. A focus for my doctoral thesis was a holistic approach to teaching technology, Webstars. I began teaching at OISE in 2002 and had the opportunity to teach Jack's Holistic Curriulum course face to face several times along with my course, Holistic Approaches to Information Technology online - this summer, 2022 will be the 24th time I have taught this course.
Holistic Educator workshops began in 1996 and intially were held all day on Saturdays. The workshops have continued as two hour workshops on Saturday mornings five times each school year. I have been pleased to serve as host. Holistic Educator Conferences were in 1997, 1999, 2001, 2003, 2005 at OISE and 2007, 2009, 2011 at Geneva Park.
Books related to Holistic Education by Jack Miller found on Amazon
To sign up for Holistic Educator News
http://lists.umanitoba.ca/mailman/listinfo/edu-holistic-news
Holistic Education Review https://her.journals.publicknowledgeproject.org/index.php/her
In the school year, 2019-2020, we decided to take a break from the workshops. The past workshops can be found archived on this site from 2008 to 2019. We are proud to have presented many fine workshops.
Holistic Educators Saturday Meetings at OISE in Toronto held in 2018-2019
The Holistic Educatorís Group met Saturday mornings from 10am - 12 noon approximately every two months from September through April. The meetings were open to all who may be interested in holistic teaching and learning and were not exclusively for those who are associated with studies at OISE/UT. We have had a number of captivating workshop leaders each year who joined us to lead the sessions which tended to be interactive and participatory. Meetings also provided an opportunity to network with those who have common interests. There was no need to register in advance and there was no charge to attend the workshops. Attendees invited others who were interested in our meetings.
Our meetings were at OISE/UT, 252 Bloor Street West between St. George Street and Bedford Road on the north side of the street. The room number for the meetings were posted at the security desk in the lobby. The main floor coffee concession was sometimes open on Saturdays or there's a Tim Horton's just east of the building on Bloor. Parking on Saturday was under the OISE building. There is a Green P parking lot on Bedford just north of Bloor. Of course TTC was always a good option (St. George Station on the Bloor/Danforth line).
Top of Page
---

---
The last Holistic Educator Conference was September 2017 https://inside.sou.edu/education/holistic/index.html
---
Workshops: 2008-092009-102010-112011-122012-132013-142014-152015-162016-172017-182018-2019