Mel Bellissimo: My Story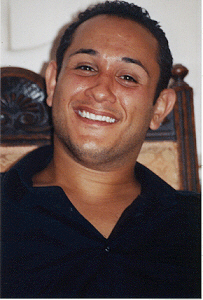 My full name is Melchiorre Adriano Bellissimo given to me by my older brothers, Joe and Frank, 12-18 years older than me. I have had a great sounding board to bounce ideas off and the opportunity to experience life through their eyes putting me ahead of the game growing up. I won a scholarship in Grade 9 for being the top all around student. I was captain of the soccer team, lead trumpet in the school band and an honour roll student. I went to Chaminade College for grades 11 and 12. Through the early years of my life I spent 8 years playing the piano which several of those years were spent at the Royal Conservatory of Music and then spent another 8 years on the trumpet. At Chaminade I played in a quintet and in one of the best high school orchestra's in the city with 85 members. I also played soccer which led me to playing soccer for the North York Blizzards in the National Soccer league. I a was a running back for the Junior Football team and took part in a variety of other sports and activities through my high school career.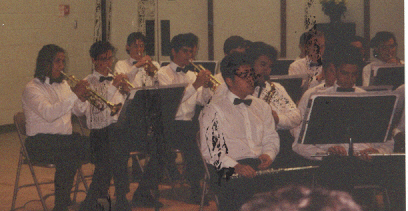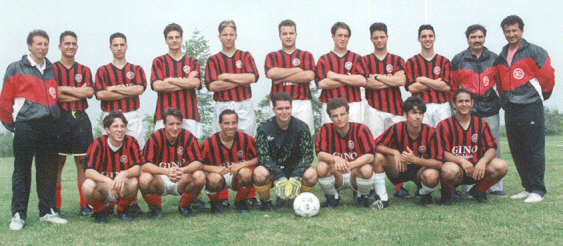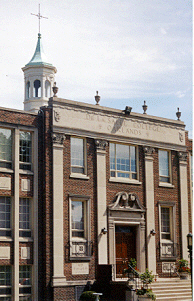 Even at the age of 13 I had a love for people and dealing with people and I guess I knew on some level that I wanted a job that was related to front line work or customer service of some sort. Of course life got in the way of my career dreams and I guess the social butterfly in me took over. After leaving high school I had no clue what I was going to do. In fact, I had tried my hands at so many different jobs it would make your head spin. I think I changed 6 jobs in a span of 1 month. I then started working for a large construction company that was contracted by the city to fix the roads. So I spent almost three seasons doing asphalt with three different companies. I also managed to get my first job as a bouncer at a Gentleman's club. As mentioned I was always active and bodybuilding was very important to me so I spent a ton of time working out. I guess that after working construction I realized that if I didn't get an education I would have to do this work the rest of my life not to say construction is a bad job but it just wasn't for me. Of course my problem was that I knew I wanted to go back to school but I didn't know what to take. At a career seminar at from all the tests and self –evaluation activities I was best suited to get into marketing so I signed up for Marketing Administration at Seneca College.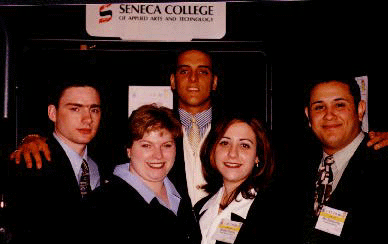 1998 Winter Entrepreneur Trade Show
I started at Seneca in 1995-96 and put my heart and soul into it. My first class was accounting and believe it or not the first question that was asked was who has or has had their own business. Well of course I was the first to raise my hand. I was involved with two other partners in a vending business and by the time I got out of the business in March of 1999 we had over 100 pop machines not including all the coffee and snack machines as well. It was a decent small business and a great learning experience.
The marketing course itself was very good. I enjoyed most of my classes and with hard work and a little schmoozing I managed good grades. In fact One semester I had a
4.0 GPA and graduated at the end of 3 years with honours. I had some very interesting classes including Marketing, advertising, Computers in Marketing and Marketing presentations. I have to thank God for the gift of the gab because I developed great rapport with my professors. Some of the special projects I was involved in during my stay at Seneca
*Operations director for 1998 winter Entrepreneur Trade show at Seneca
*Project Leader for Market research project Conducted for Polo Ralph Lauren
*Production Manager for "kickstart Newsletter" at Seneca
*I Designed a Direct Mail Package for Andom Fine Men's Clothiers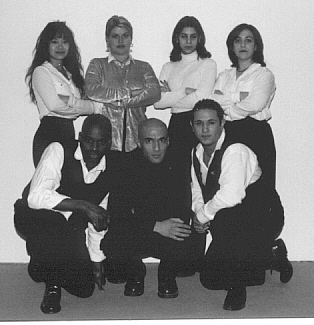 While in College I had a variety of Jobs all in the Restaurant, Bar and Nightclub business. Included were Scorso Restaurant and Bar, Remy's in Yorkville, El Rancho and Plaza Flamengo Latin Night clubs and a Greek Night Club called Alpha Beta. I love being around people and loved the fact that I was working in an environment where people were happy and enjoying themselves. At the same time it provided me the opportunity to use my best characteristic…. My Mouth. I went to school during the week full time and worked part time on the weekends at these clubs and restaurants. I managed to get a small contract marketing a professional development course at the Canadian Opera Company. It was right up my alley and was very successful, but short-lived.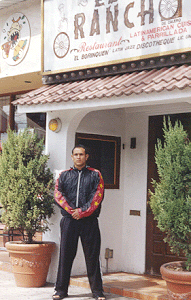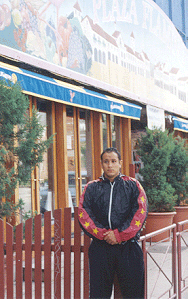 In spring of 1997 I had an unfortunate motorcycle accident and fractured my pelvis in three spots. I was exempted from my exams. At summer break I left with my family and my crutches to Italy for both business and pleasure. When I returned for the third year at Seneca I had many personal family matters on my plate. We found out that my dad had a brain tumor. It was a very difficult period. In 2 weeks I went to 9 different funerals but I managed to the best I could to get through all of it. Graduation was a very special time for me. I was happy that I made it. All in all college proved to be a very rewarding experience for me.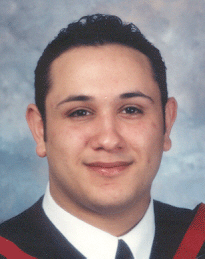 Now that I was finished college I didn't have a clue what I wanted to do. I wanted to do something that I had passion for. I had tried my hands at so many things I didn't know where to start. I had done every single Multilevel marketing scheme you could imagine Amway just to mention one. Everybody had told me that I had a special gift. My interpersonal skills were fabulous and I was an extravert right off the charts. I would like to say that I always had a way with words and a great ability to make people feel comfortable in a short period of time.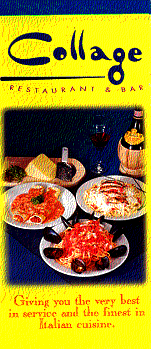 My first job after graduating was at a Restaurant/Bar called Collage. I started as a waiter but after a few short weeks I got involved in not only managing the everyday duties but also was the Promotional manager. I spent countless hours creating a direct mail package and press kit. I was working some 70 and 80 hour weeks especially during the holidays. It did however to prove very successful. In the 6 months I was there the restaurant doubled their income monthly. I also had the best karaoke party in the Northern part of the city. But I felt taken advantage of, and when asked for a raise after 1 year and few months I got refused. I was making $350 a week plus some tips from waitering. My heart said it was time to leave and I did. After giving 100% of my heart to this restaurant and not getting compensated for it, my faith in people slipped and at this point I really had no clue what I was going to do with my life.
Growing up with an Italian background in the city of Toronto I spent a lot of time with so many friends who had a lot of opinions. You see the Italian culture dictates that you go to school college or university, you get a good job, find yourself a nice woman, settle down have kids and get mortgage. As Italian as my mannerisms were I just couldn't follow some of these traditions. I had a history of changing jobs frequently and of course I was no where near settling down. I did however through all the jobs and experiences put 100% into everything that I did. I would like to say that I am a passionate person in search of my life's passion.
I decided to keep going with the restaurant and hospitality industry because I was good at it. No one could talk to customers like me and so many of them always came back to see me no matter where I was. Till today I am still in contact with some customers from restaurant jobs I had. All of my jobs were referrals. I always got my jobs because I knew someone who worked there or I knew someone who knew someone else.
Next I worked at the Keg Steak house. My experiences in this industry were fairly well rounded, from a small family owned business to corporately owned restaurants. I waitered and bartended to get a feel for all positions. But at the end of three months I wasn't given the management position I was promised and I found out that I was a terrible sheep. You see the corporate restaurant environment wants you to be a certain way; it was very robotic, and left no room for creativity. For me, this was a dead end job.
In February of 2000 I thought my ship came in. I landed a job as a distribution coordinator for Coca-Cola. I was a dispatcher in charge of coordinating the routes for some of the cities in Ontario East, the single most challenging job I ever had. I had dreams to one day work for the marketing department. I moved departments after 6 months into sales as a Sales Execution Specialist, a fancy name for a merchandiser. This was the single worst job I ever had. I had to go to a store like Fortino's and stock 14 pallets worth of inventory. I realized the corporate world wasn't for me. I was just another number and the company wanted me to act a certain way, dress a certain way and talk a certain way. I really do make a bad robot because most of my co-workers did just that and I wasn't like them.
I then worked at several banquet and convention centres. One job in particular was at Supreme banquet and Convention Centre as director of corporate sales. It was a really fancy title for a job but my marketing ideas didn't fit with this old family business. So I decided to take a trip to see if I could get a job in one of the restaurants or resorts on the Cayman Islands. I managed to get one but my work permit was not processed and I had to leave the Island when my visa was up.
In every job including Coca-Cola I always met good people and some dear friends came out of some of the jobs and experiences. I was taught from my brothers "Never to burn your bridges". You never know when you may need them in the future. This rule I followed really well. I had friends all over the city in many different industries.
Through my networking I went next to a very famous established restaurant on Yonge St. Il Pesto was the name. I started as a waiter and moved to Maitre D' and was the top seller of wines. This was supposed to be a filler job until Pittsburgh P.A. opened. My old boss from Collage was starting a new concept restaurant in a great location. I thought this was the perfect job as a manager in a scene that I was very familiar with as well as the opportunity to be creative with my marketing skills. The project was delayed and delayed and at Il Pesto I was working my tail off and once again felt taken advantage of. Pittsburg PA never opened and I had to move on. I had a friend who was a manager for Sun Holidays, the biggest vacation travel company in Canada. She gave me a job working as a travel consultant in a small office that she was running in Richmond Hill. It was an okay job with lots of freedom and I was learning a lot about the industry. I was the top seller in a month or two of being there and the company was very pleased. Then September 11th came and as you can imagine this event killed the travel industry. There were weeks that the phone didn't ring, so I had to get out of the business. Talk about the wrong place at the wrong time.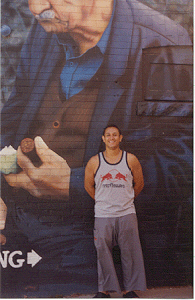 Next I landed a job in the Food and Nutrition Department at Mount Sinai Hospital. I wanted to be involved with the catering end of the department, organizing and working the functions held at the hospital. First I had to spend some time at one of the busiest Second Cups in Canada. The place was a zoo and the shifts I had were all scheduled at The Cup. In a 6-month period I only worked two catering jobs and they were after the shift at the cup.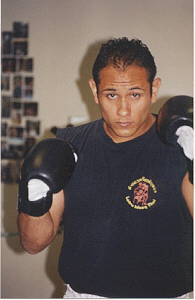 Two years before working at the hospital I got involved in Muay Thai also known as Thai boxing, the national sport and martial art of Thailand. I was hooked from the first class and was going 4 to 6 times a week. I loved it and lost 60 lbs doing it. After the motorcycle accident I stopped bodybuilding and spent my time working and living the high life. I put on a lot of weight and when I turned 25 I decided I needed a life change and Muay Thai was one of them. In fact, I was teaching at Siam #1 in North York and also taught a Muay Thai boxercise class. My class at Superfitness was the biggest class with 42 people partaking. I also got certified as a Personal Trainer. I decided to travel to Thailand. So in July 2002, I had my first amateur Thai boxing fight in Michigan and 10 days later left for Chiangmai Thailand.
Thailand
In my one-year in the Far East I had many adventures. I did had a professional Muay Thai fight and taught English. My first gig was at a local high school teaching kids from kindergarten to grade 9 and later got job of teaching university graduates interested in working for Thai airways, business English, conversational English and interview skills classes. All in all this was a very rewarding and fabulous experience. I also spent 10 days in a Buddhist Temple doing a meditation course in Silence as well as embarked on a 7 day fast, no eating for 7 days.
I can certainly say that my life is not short of experiences and I have made many mistakes along the way. I believe that if you learn from all your experiences it's not a mistake or a waste of time. I am now 28 years and I am still in search of my passion. Although there is pressure from family and all sorts of social pressures I truly believe one day it will all fall into place. I am a man that has fire inside me; I have a passion for life I just need the right place to put it. I believe I have good skills and I have developed and refined some of them in my travels. After being out East some of my ideas have changed but a love for life will always be with me. At times I feel like some of the fire burnt out but I know this about myself - if there is something that I love, if there is something I have passion for, no one can do it better. The search continues…

These Days
After my return in July from Thailand I was still unclear on what I wanted to do. An opportunity, (once again through my networking) to work for Bally total fitness came about and I, with the help of my brother prepared a proposal to give to Bally's. And although things didn't turn out exactly as planned I was hired by Bally's and am presently teaching Muay Thai in 2 of the gyms. Being a Muay Thai Personal Trainer is a perfect fit for me. I book my own appointments, and for the most part take care of getting my own students (clients). What's also nice is that I work in two gyms, which changes the scenery. So I must say that overall it's a great stepping-stone for bigger and better things to come.
On September 3rd, 2003 I "tied the knot" as they say, to a very beautiful Thai woman, Aphinya Sasong (Tong). She arrived on August 22 the day before my best friend Gianni Magnante got married. Which was a wonderful thing as she had an opportunity to see a traditional Canadian, Italian wedding. Since Tong's arrival things have been wonderful as she is adjusting to Canadian life.




Main | Muay Thai | Everything Else | Gallery | Gallery2