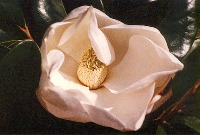 Holistic Educators in Toronto - Information about Saturday morning meetings 2010-2014
To be on our mailing list please contact Cheryl Clarke cherylj.clarke@utoronto.ca
Holistic Learning and Spirituality in Education: Breaking New Ground now available from SUNY Press. Edited by John P. Miller, Selia Karsten, Diana Denton, Deborah Orr, and Isabella Colalillo Kates.


---


Scholars from around the globe address the theory, practice, and poetics of holistic education. This is a collection inspired by our previous conferences.
Holistic Learning: Breaking New Ground Conference - Canada
The conference was October 4,5,6 2013 - "Engaging the Creative Spirit: Enacting Change"
This conference explores creativity in its many forms, engaging mind, body and spirit.
http://www.holisticlearningconference.org
Last update Spring 2015