THE SHIATSU CENTRE:
WHO WE ARE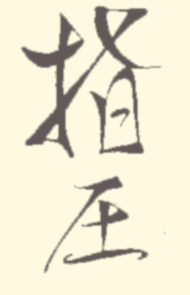 TETSURO SAITO (Ted) B. Eng. C.S.T. R.M.T.
Under the expert guidance of Masters Namikoshi and Masunaga, Ted Saito graduated from the Japan Shiatsu College in 1968. He spent five years developing his skills as a therapist in Tokyo before bringing Shiatsu to Canada in 1971. He established the Shiatsu Centre in 1973 and has since been an ongoing source of Shiatsu therapy and training. Many dedicated graduates from other teaching institutions continue to approach Ted for further advanced training. His ongoing research spans more than a decade and has been presented for consideration to "Dr. Manaka Awards" in Japan. When he is not treating patients or training students ar the Shiatsu Centre, Ted tours internationally by request, presenting seminars and further spreading the news of the benefits of Shiatsu.
http://www.zsi.ch/ - Beyond Zen Shiatsu - a new website about Ted's work, and his teaching in Switzerland. Tetsuro Saito is now retired.
J. Carlos Praniauskas Dip S.T. C.S.T.
Carlos is a graduate of the Shiatsu School of Canada's 2200 hour program where he earned a Diploma in Shiatsu Therapy in 1988. In the same year, he joined the staff at the Shiatsu Centre and he has performed over 10,000 treatments to date. With clients ranging from medical doctors to athletes and judges to homemakers, Carlos combines strong technical skills with a highly-developed sensitivity to treat a wide range of conditions effectively. Carlos has also been teaching for many years and loves to share his experience and extensive knowledge of both Masunaga and Namikoshi techniques with his many students. At present, Carlos teaches Shiatsu theory and practice in the Shiatsu Centre's Certificate Program, conducts seminars in Chi Kung and Meridian Stretching exercises. He has long been associated with the Student Clinic at the Shiatsu School of Canada, Canadore College and the University of Toronto Athletic Centre.
Carlos is a medical Qigong practitioner A.I.M.C. - read about his practice - Qigong.pdf and join him for a special sessions medical Qigong workshop to learn healthful, healing exercises. Carlos is also a practitioner of Biomagnetic Therapy. Please visit Carlos' site for detailed information about all of Carlos' clinical practices. http://www.shiatsutoronto.org/ Carlos is now at the Xiaolan Health Centre, 88 Prince Arthur Avenue, Toronto, ON M5R 1B6
For more information, please call Carlos - 416-788-3187.
Taiju Hashimoto S.T. L.Ac.
Taiju was born in Japan in October 1963. He graduated from Soka University, Faculty of Law. He completed formal training in Shiatsu at Tokai (Tokyo) and graduated from Japan College of Physical Medicine. In 1993 he obtained a license in Acupuncture and Shiatsu recognized by the Ontario Ministry of Health and Welfare. Taiju is a member of the Chinese Medicine and Acupuncture Association of Canada.
Matias Rozenberg B.A., S.T.,M.S.W.
Licensed Shiatsu Therapist. Cell: 416-522-7605 matiasshiatsu@gmail.com
Peter Skrivanic B.A., Dipl ST., D.Ac.
Shiatsu Therapist / Acupuncturist 416-578-4325 healingdreams@sympatico.ca




MainPage - Location, Services, Theory and Principles - Therapeutic Benefits
Workshops and Seminars - Certificate Course - Insurance Coverage
Who We Are - Summer Camp