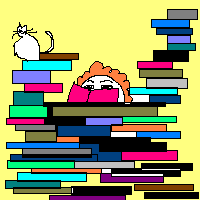 Memoir Links to Explore:
https://en.wikipedia.org/wiki/Memoir - Wikipedia summarizes memoirs
https://www.goodreads.com/choiceawards/best-memoir-autobiography-books-2018
At Goodreads, you can get about 100 pages of memoirs - just put Memoirs in search field
http://www.literarydevices.com/memoir Definitions (how different from Autobiography)
https://www.powells.com/post/lists/25-memoirs-to-read-before-you-die
https://bookriot.com/2016/04/18/100-must-read-memoirs/
https://www.bookbub.com/blog/2018/11/02/best-memoirs-everyone-should-read
Books enjoyed by Asian Authors - Toronto
Wayson Choy - The Jade Peony, All That Matters, Paper Shadows: A Chinatown Childhood, Not Yet: A Memoir of Living and Almost Dying
Vincent Lam - Bloodletting & Miraculous Cures
Headmasters Wager
Judy Fong Bates
Midnight at the Dragon Cafe
The Year of Finding Memory: A Memoir
China Dog: And other Tales from a Chinese Laundry
*****Memoirs - Recommended Reading from Monday Memoir Writers group
If you have a list you want to send me to post on our site please be sure to give the book's full title and the author's name along with a very short description of each book. drkarsten@astralsite.com
The following descriptions are adapted from the Toronto Public Library.
Service Included: Four-Star Secrets of an Eavesdropping Waiter by Phoebe Damrosch
Kitchen Confidential meets Sex and the City in this delicious, behind-the-scenes memoir from the first female captain at one of New York City's most prestigious restaurants.
An Improvised Life: A Memoir by Alan Arkin
From the Oscar-winning co-star of Little Miss Sunshine, a reflection on what theater—specifically the improvisational sort—has taught him about both craft and life.
Small Beneath the Sky: A Prairie Memoir by Lorna Crozier
A tender, unsparing portrait of a family. It is also about growing up in a small prairie city, where the local heroes were hockey players and curlers.
Blood, Bones & Butter: The Inadvertent Education of a Reluctant Chef by Gabrielle Hamilton
Mario Batali writes "Magnificent. Simply the best memoir by a chef ever. Ever"
"Gabrielle Hamilton packs more heart, soul, and pure power into one beautifully crafted page than I've accomplished in my entire writing career. Blood, Bones & Butter is the work of an uncompromising chef and a prodigiously talented writer. I am choked with envy."--Anthony Bourdain
One Bird's Choice: A Year in the Life of an Overeducated, Underemployed Twenty-Something Who Moves Back Home by Iain Reid
Iain Reid has written for several CBC Radio shows, including Definitely Not the Opera, Metro Morning, Here and Now, and GO. His writing has also appeared in newspapers and magazines, including the Globe and Mail, the Iceland Review Online, and Atlantica Magazine.
The Year of Finding Memory: A Memoir by Judy Fong Bates
The Globe and Mail..."Brilliant, affecting. . . . This is one of those rare memoirs where the reader never wants the book to end."
My Korean Deli: Risking it All for a Convenience Store by Ben Ryder Howe
Corby Kummer, The New York Times ..."It's hard not to fall in love with My Korean Deli. First, it's the (very) rare memoir that places careful, loving attention squarely on other people rather than the author. Second, it tells a rollicking, made-for-the-movies story in a wonderfully funny deadpan style.
Good Stuff: A Reminiscence of My Father, Cary Grant by Jennifer Grant
Molly Creeden, Vogue.com..."Good Stuff is Grant's loving portrait of the actor . . . While much of the memoir is filled with the colorful details of growing up Grant--dinners at the Palace of Monaco with her father's costar Grace Kelly and Prince Rainier II. . . being serenaded by Frank Sinatra--it is also a moving exploration of the loss of a parent."
Un Amico Italiano: Eat, Pray, Love in Rome by Luca Spaghetti
"Luca Spaghetti is not only one of my favorite people in the world, but also a natural-born storyteller.... This [is a] marvelous book." - Elizabeth Gilbert Luca Spaghetti's book (yes, that's really his name) is filled with colorful anecdotes about food, language, soccer, daily life in Rome.
Tout Sweet: Hanging Up My High Heels for a New Life in France by Karen Wheeler
Set on the Ile de RÈ and the Poitou-Charentes, TOUT SWEET is a feel-good tale of a former newspaper fashion editor who hangs up her high heels to renovate a village house in France.
Finding Myself in Fashion by Jeanne Beker
International fashion icon Jeanne Beker dishes on her life on and off the runwayMore than 30 years ago, Jeanne Beker set out to live a life that was not just great, but extraordinary.
A New Leaf by Merilyn Simonds
The Gazette (Montreal)..."A delightful tour of the garden..... The freshness of Simonds' writing, the good humour and quiet authority it conveys, make something new of it all."
The Film Club by David Gilmour
From the 2005 winner of the Governor-General's Award for Fiction and the former national film critic for CBC television comes a delightful and absorbing book about the agonies and joys of home-schooling a beloved son.
The Foremost Good Fortune by Susan Conley
Susan Conley, her husband, and their two young sons say good-bye to their friends, family, and house in Maine for a two-year stint in a high-rise apartment in Beijing, prepared to embrace the inevitable onslaught of new experiences that such a move entails. But Susan can't predict just how much their lives will change.
Heart of the City: Nine Stories of Love and Serendipity on the Streets of New York by Ariel Sabar
From the NBCC Award–winning author of My Father's Paradise: a book of true stories about ordinary people brought together by the strange romantic workings of New York's landscape.
Lunch in Paris: A Love Story, with Recipes by Elizabeth Bard
In Paris for a weekend visit, Elizabeth Bard sat down to lunch with a handsome Frenchman--and never went home again. Was it love at first sight?
Radio Shangri-La: What I Discovered on my Accidental Journey to the Happiest Kingdom on Earth by Lisa Napoli
Library Journal..."Bummed out in midlife, [Lisa] Napoli went to Bhutan to volunteer at the country's first youth-oriented radio station...She reveals the truths--and, yes, happiness--she found there. Perfect for everyone who loves finding-yourself-through-travel memoirs."
Beaten, Seared, and Sauced: On Becoming a Chef at the Culinary Institute of America by Jonathan Dixon
Millions of people fantasize about leaving their old lives behind, enrolling in cooking school, and training to become a chef. But for those who make the decision, the difference between the dream and reality can be gigantic--especially at the top cooking school in the country.
Tender at the Bone: Growing Up at the Table by Ruth Reichl
For better or worse, almost all of us grow up at the table. It is in this setting that Ruth Reichl's brilliantly written memoir takes its form.
The Moment: Stories of How a Single, Random Instant Changed Their Lives—by Writers Famous & Obscure by Larry Smith
From the creators of Six-Word Memoirs comes The Moment, a collection of personal stories from writers both famous and obscure revealing how a single instant changed their lives forever.
Pieces of My Heart: A Life by Robert J. Wagner
In this moving memoir, Robert J. Wagner opens his heart to share the romances, the drama, and the humor of an incredible life. He grew up in Bel Air next door to a golf course that changed his life.
The Happiness Project: Or, Why I Spent a Year Trying to Sing in the Morning, Clean My Closets, Fight Right, Read Aristotle, and Generally Have More Fun by Gretchen Rubin
Gretchen Rubin had an epiphany one rainy afternoon in the unlikeliest of places: a city bus. "The days are long, but the years are short," she realized.
Traveling with Pomegranates: A Mother-Daughter Story by Sue Monk Kidd and Ann Kidd Taylor
The New York Times bestselling memoir of pilgrimage and metamorphosis by the author of The Secret Life of Bees and her daughter who is discovering she is also wanting to be a writer.
Julie and Julia: 365 Days, 524 Recipes, 1 Tiny Apartment Kitchen by Julie Powell
The bestselling memoir that's "irresistible....A kind of Bridget Jones meets The French Chef"
Dewey: The Small-Town Library Cat Who Touched the World by Vicki Myron
How much of an impact can an animal have? How many lives can one cat touch? How is it possible for an abandoned kitten to transform a small library, save a classic American town, and eventually become famous around the world? A librarian's memoir and story of a remarkable feline friend of hers.
I Loved, I Lost, I Made Spaghetti by Giulia Melucci
From failure to fusilli, this deliciously hilarious read tells the story of Giulia Melucci's fizzled romances and the mouth-watering recipes she used to seduce her men, smooth over the lumps, and console herself when the relationships flamed out.
Eat, Pray, Love: One Woman's Search for Everything Across Italy, India and Indonesia by Elizabeth Gilbert
This beautifully written, heartfelt memoir touched a nerve among both readers and reviewers. Elizabeth Gilbert tells how she made the difficult choice to leave behind all the trappings of modern American success (marriage, house in the country, career) and find, instead, what she truly wanted from life.
Fresh off the Boat - Eddie Huang
Eddie Huang is the thirty-year-old proprietor of Baohaus--the hot East Village hangout where foodies, stoners, and students come to stuff their faces with delicious Taiwanese street food late into the night--and one of the food world's brightest and most controversial young stars. But before he created the perfect home for himself in a small patch of downtown New York, Eddie wandered the American wilderness looking for a place to call his own.
Comet's Tale: How the Dog I rescued Saved My Life - Steven Wolf and Lynette Padwa
Forced into early retirement by a spinal condition, Steven Wolf reluctantly left his family and moved to Arizona for its warm winter climate. A lifelong dog lover, the former hard-driving attorney is drawn to a local group that rescues retired racing greyhounds. When Comet, a once-abused cinnamon-striped racer, chooses to "adopt" Wolf, he has no idea that a life-altering relationship has begun—for both of them.
ANGELA'S ASHES and TEACHER MAN - Frank McCourt
The former is a famous account of his youth in Limerick, Ireland; the latter is about his teaching career in New York City.
A GREAT FEAST OF LIGHT: GROWING UP IN THE TELEVISION AGE - John Doyle The GLOBE & MAIL TV critic describes his youth in 1960s Ireland, where television was still new. It's sunnier than ANGELA'S ASHES.
THE DUKE OF DECEPTION - Leonard Woolf and THIS BOY'S LIFE - Tobias Woolf Two brothers whose teenage years took different courses after their parents divorced
RED CHINA BLUES - Jan Wong Jan Wong's account of being a radical exchange student in Cultural Revolution-era China, then becoming a foreign correspondent there twenty years later.
LIFE ON THE MISSISSIPPI - Mark Twain His account of training as a steamboat pilot on the Mississippi River in the 1850s.
KICK ME & SUPERSTUD - Paul Feig Two memoirs of an awkward youth, by the creator of the classic TV show FREAKS & GEEKS.
KNOCK WOOD - Candice Bergen A superb, funny memoir by the MURPHY BROWN actress.